Like Mirror also rents!
Ideal for a parade, an exhibition, a show or a special evening, rent our stretch mirror panels with a classic MQ08 frame for your ephemeral event.
Discover below our mirrors available for rent. You can rent our mirrors for up to a month,
Rental of stretch Silver Mirror in a maximum width of 2 m.
Hire of stretch Gold Mirror in a maximum width of 1.50 m.
Rental of stretch Black Ivory Mirror in 1.50 m wide maximum.
Rental of mirrors in other colours, aged or printed, 1 m wide maximum.
We have all combinations of multiple 50cm aluminum frames in stock up to 2×6m to match your projects.
Each rented frame has a new mirror sheet, which allows you to enjoy optimum quality.
You dream of reproducing the atmosphere of the Hall of Mirrors with a designer wall mirror for a gala or installing a decorative shimmering ceiling for a seminar, but the cost of purchasing mirrors prevents you from completing your project? ?
Have you ever thought about renting your mirrors for an event? It is undoubtedly the miracle solution to bring your most ambitious ideas to fruition without breaking the bank. A brief overview of the possibilities offered in this area.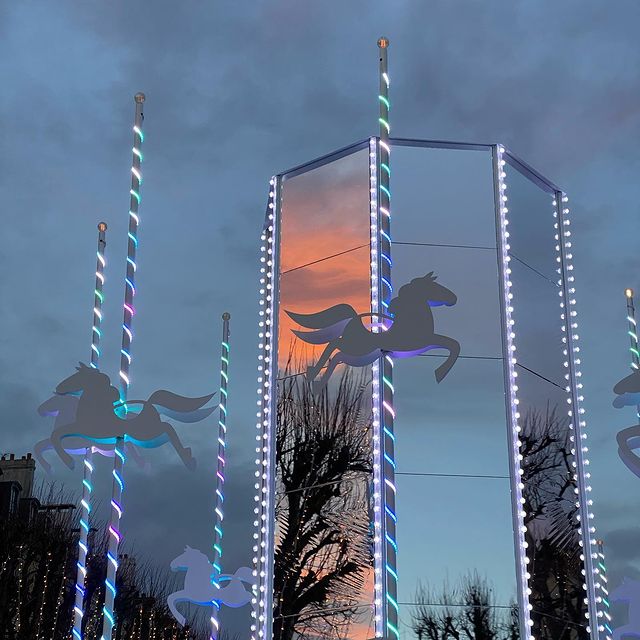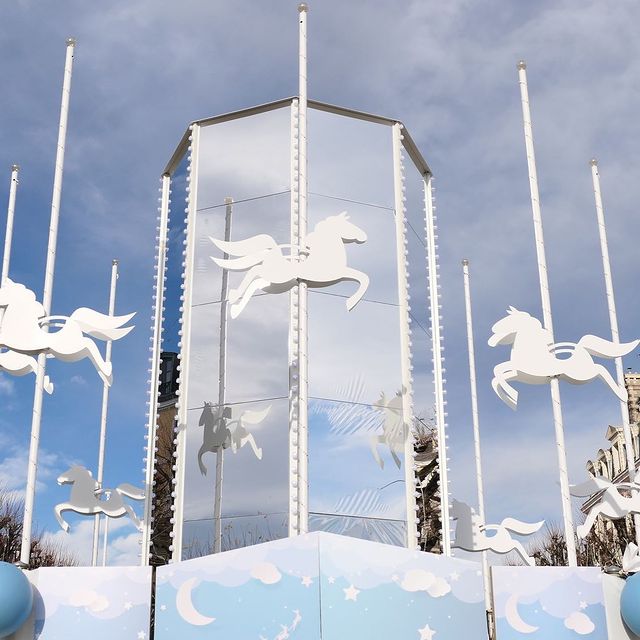 Mirror, my beautiful mirror, who has the most beautiful event? Whoever thought of mirror rental!
Accessory with fascinating visual potential, decorative object that becomes a selfie magnet, the mirror has everything to please event professionals. With a dose of imagination, it makes it possible to sublimate a decor and contribute to the creation of a very special atmosphere on stage. Extension of the field of vision, multiplication of decorations, play of light and reflections linked to the juxtaposition of reflective panels along different axes… The visual effects allowed with mirrors open up the field of possibilities in terms of decoration and enhancement of space.
So why deprive yourself of it? Often for questions of profitability, unfortunately! The cost of purchasing mirrors for an ephemeral event is difficult to amortize over a short period of time. Unless it is for the decorations of a long-term event such as a play, a concert tour or a parade planned on a national or even international scale.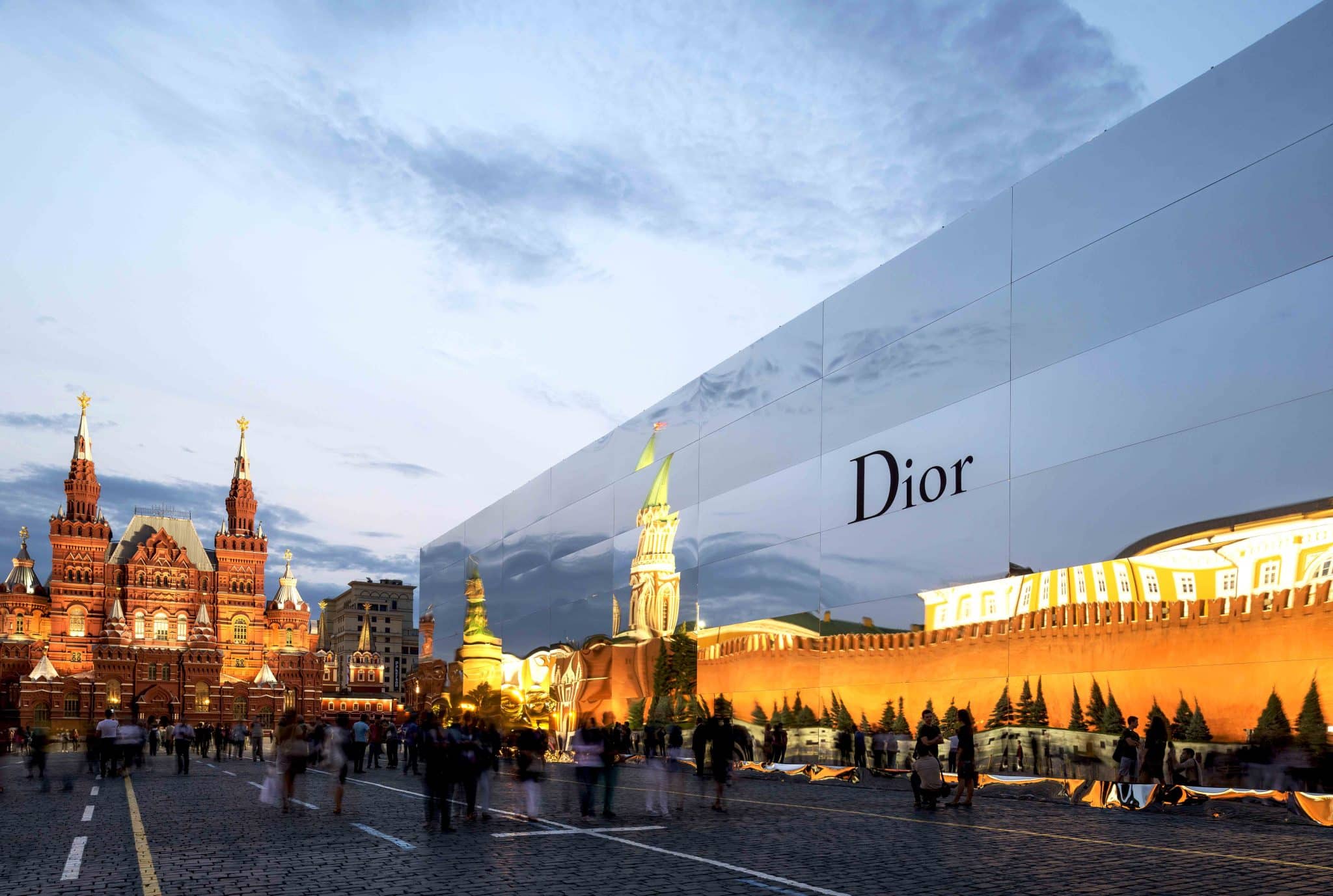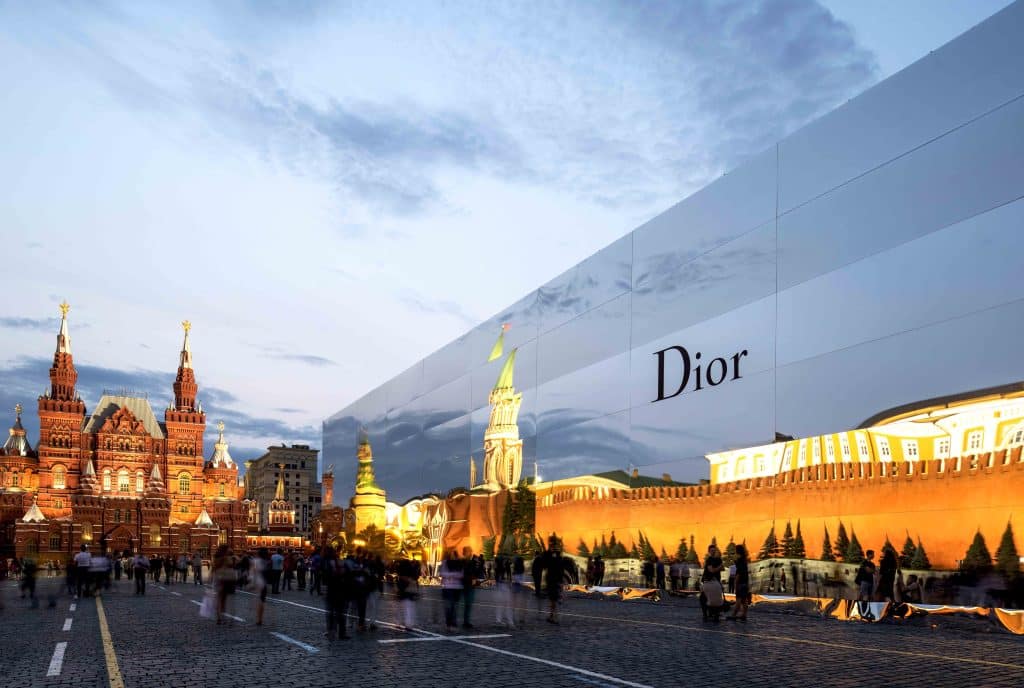 Mirror rental for occasional events
To allow you to use mirrors on events for a maximum period of 1 month, Like Mirror Mirolege offers a rental service for large format mirror panels which is cheaper than buying them. It is a unique solution that offers event professionals the possibility of accessing qualitative and personalized products.
Thanks to these rental mirrors, you have large format mirrors available in many colors (silver, gold, ivory black, copper, blackcurrant, iridescent petrol blue, slate blue, midnight blue). With specific lighting, the visual effects are endless.
Another advantage, our stretch mirror panels are delivered ready to be integrated into the decor. You no longer need to provide equipment to install the mirrors, we take care of the delivery of the mirror panels and their installation at the place of the event. You thus put all the chances on your side to obtain a result that meets your ambitions.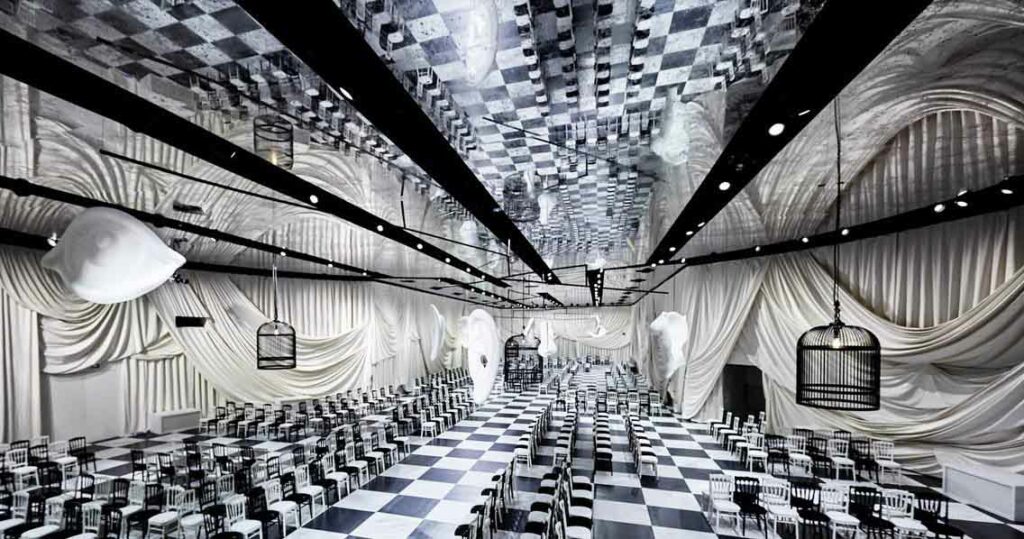 Mirror rental according to Like Mirror Mirolege: Light, Qualitative and Ecological
Like Mirror Mirolege offers you a unique possibility of renting mirror panels at a lower cost, just for the duration of your event (1 month maximum). Thanks to this solution, no more mirrors deposited in the landfill or in a storage room in the hope that they may be reused one day. You use the mirrors you need during your event.
Rented at the same price for 1 day as for 1 month, Like Mirror has in stock all combinations of 50 cm in width and height, from 50×50 cm up to 2×6 m (example: 1.5 m × 4.5 m, 1m×6m, 0.5m×2.5m, etc.).
Maximum width for the silver stretch mirror: 2.00 m,
for the stretch gold mirror and the stretch black ivory mirror: 1.5 m,
for other colored stretch mirrors, aged stretch mirrors and printed stretch mirrors: 1m.
The one-way stretch mirror is not available for rental.
On a technical level, our mirror panels are made of a reflective polymer film hot-stretch on an aluminum frame. This patented manufacturing technique allows us to offer you high definition silver mirrors and incredibly light colored mirrors. It is thus possible to obtain reflective panels weighing less than 2 kg/m2, which is completely impossible with traditional glass, plexiglass or dibond mirrors…
More practical, economical and ecological than buying, renting mirrors is therefore the ideal solution for event professionals. No exorbitant costs or waste!
After the event, the mirrors are collected to be recycled by us. To set up your project, you can also benefit from the advice of Like Mirror experts who can help you benefit from their experience in the manufacture of mirror-based stage sets. You have a project ? Let's talk about it !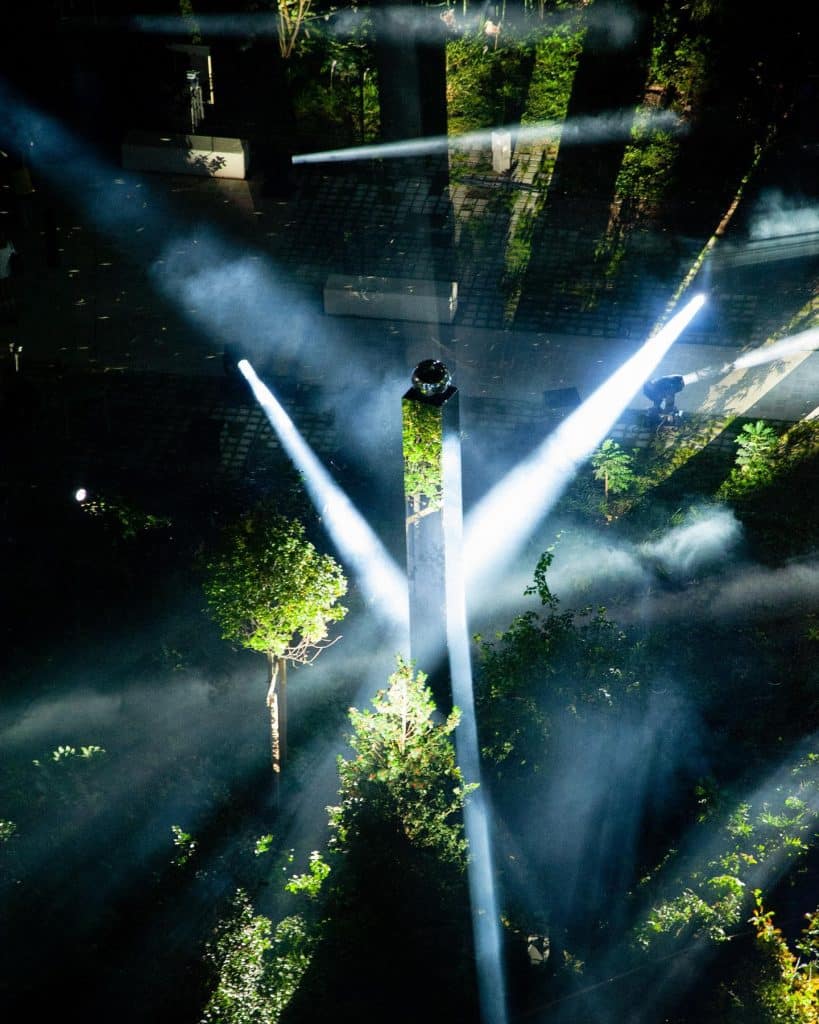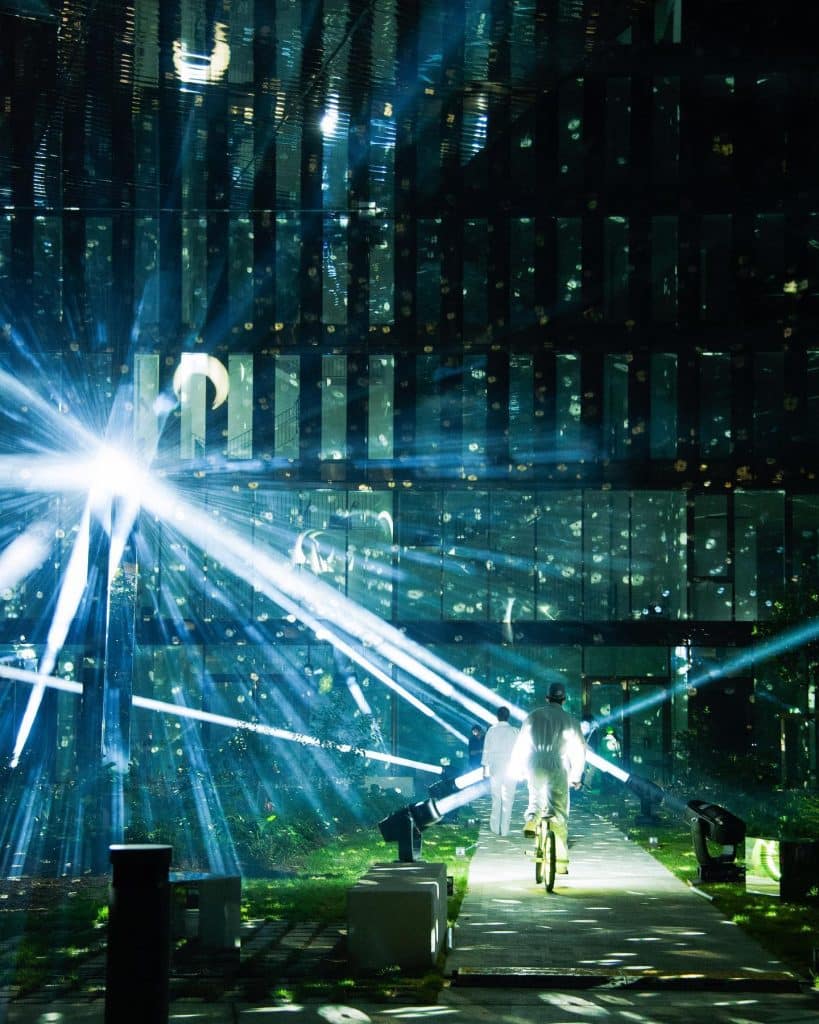 Mirror rental in Paris
Rent mirrors to enhance your event with our mirror rental service. At Like Mirror Mirolege, we have a wide selection of decorative mirrors available for hire. Whether you need a round mirror, an oval mirror, a large wall mirror or a designer mirror, we have what you need.
Our mirrors are available in different sizes, styles and finishes, such as gold, silver, lacquer or aged mirror. Take advantage of the flexibility of mirror rental to create a unique atmosphere during your event. Contact us now to get a rental quote.