The aged mirror, an application of mirror printing
To make a durable antique mirror, Like Mirror prints patterns on a silver mirror film simulating the alterations of time on the reflective surface (marbled spots, scratches, color variations, etc.). It is the printed shapes and their colors that will produce the desired aging effect. The range is thus wider than when chemical and manual aging techniques are used to treat the surface of the mirror. And the result is with the impression much more controlled.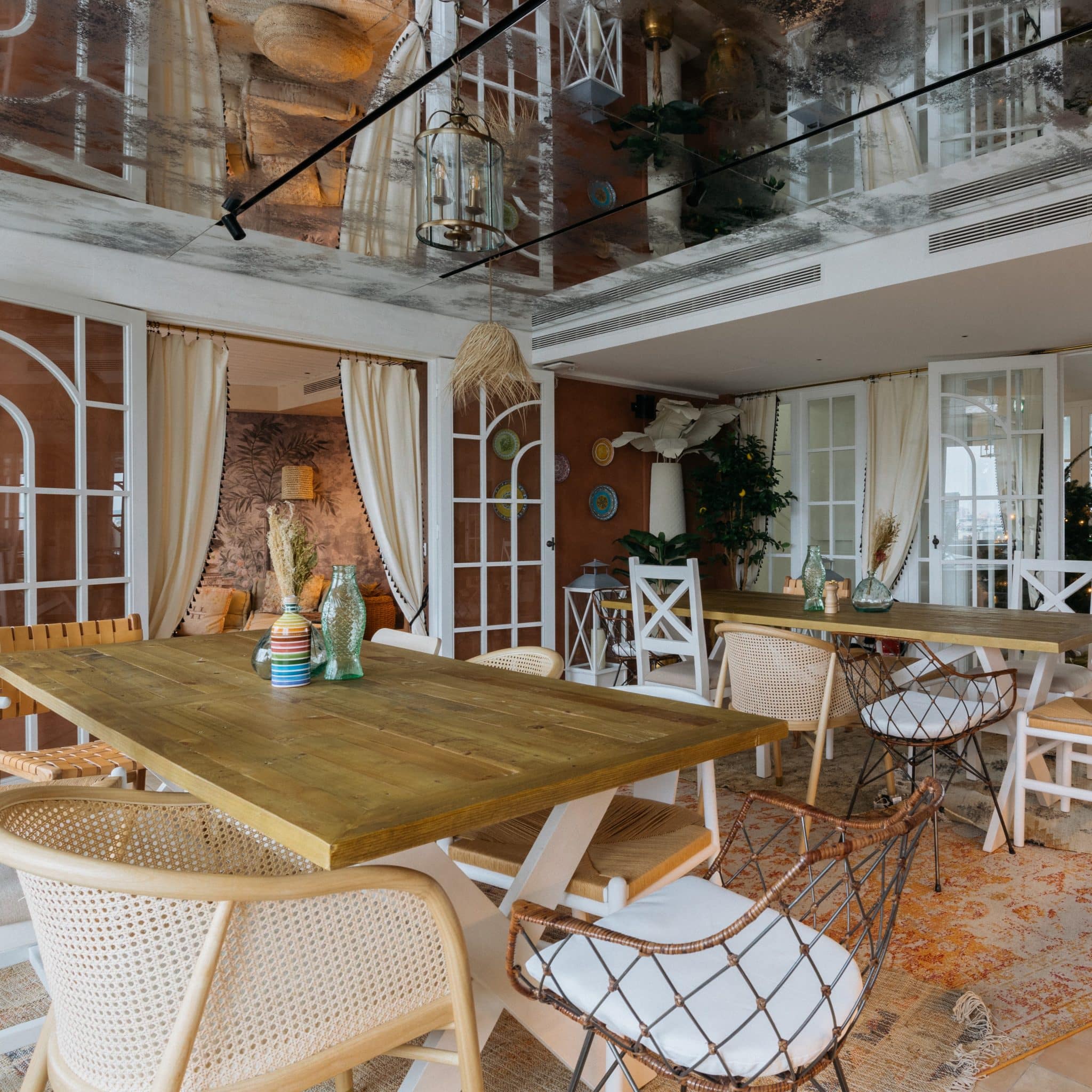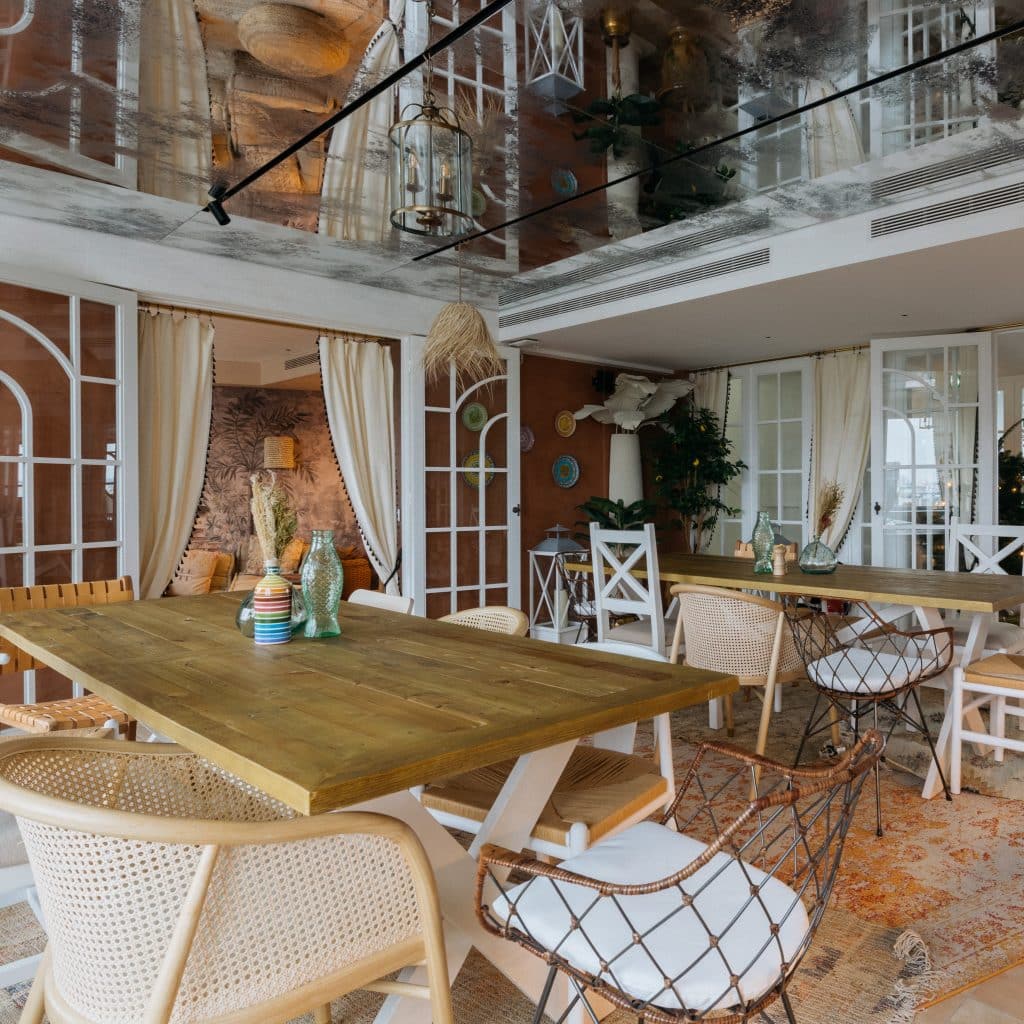 The role of black and white in printing to create surface effects on your mirror
With the impression of a gradient going from white to black through progressive shades of gray, and by playing on the intensity of it, we will be able to produce unique and surprising visual effects. When printing this type of file on a silver mirror surface, the white areas of the gradient are not printed and are therefore 100% mirrored. The shades of gray produce a lacquer effect on the surface, where black makes it possible to obtain a completely matt mirror.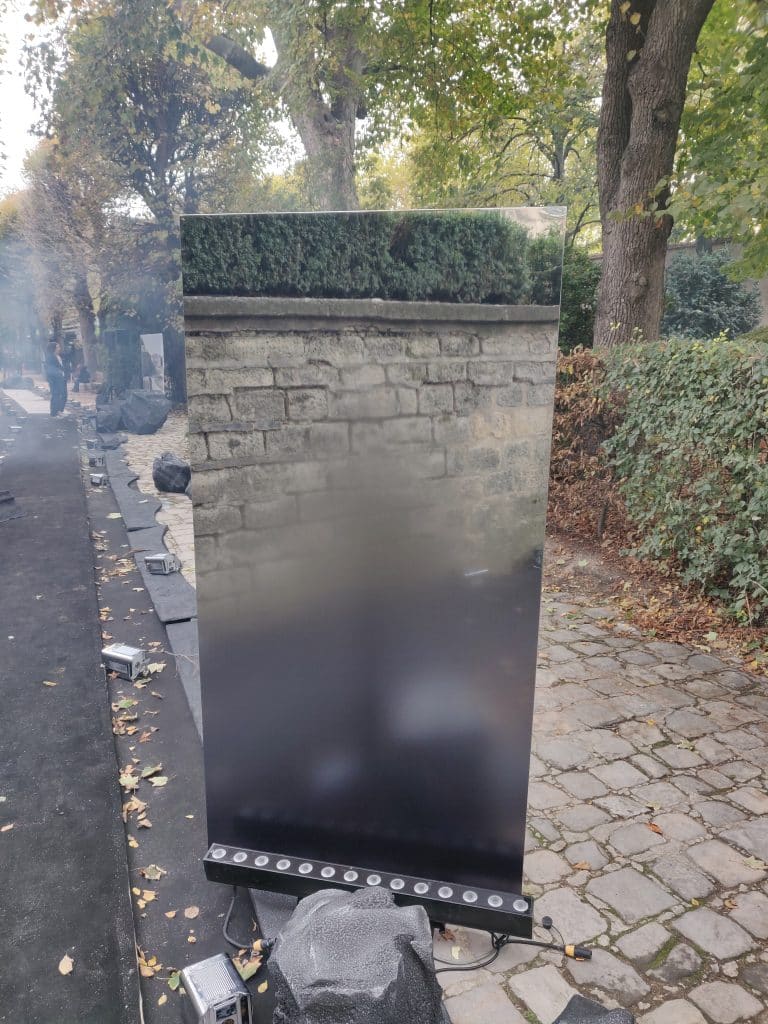 Personalization of a mirror: Printing and Adhesive in cut-out letters
To dress up a mirror or personalize it, you can print texts or patterns on its surface. But for the development of a brand, the collage of adhesive cut-out letters is ideal, especially for a logo. A visual on cut-out adhesive indeed offers a sharper rendering than a print on a mirror and stands out better from the reflective support.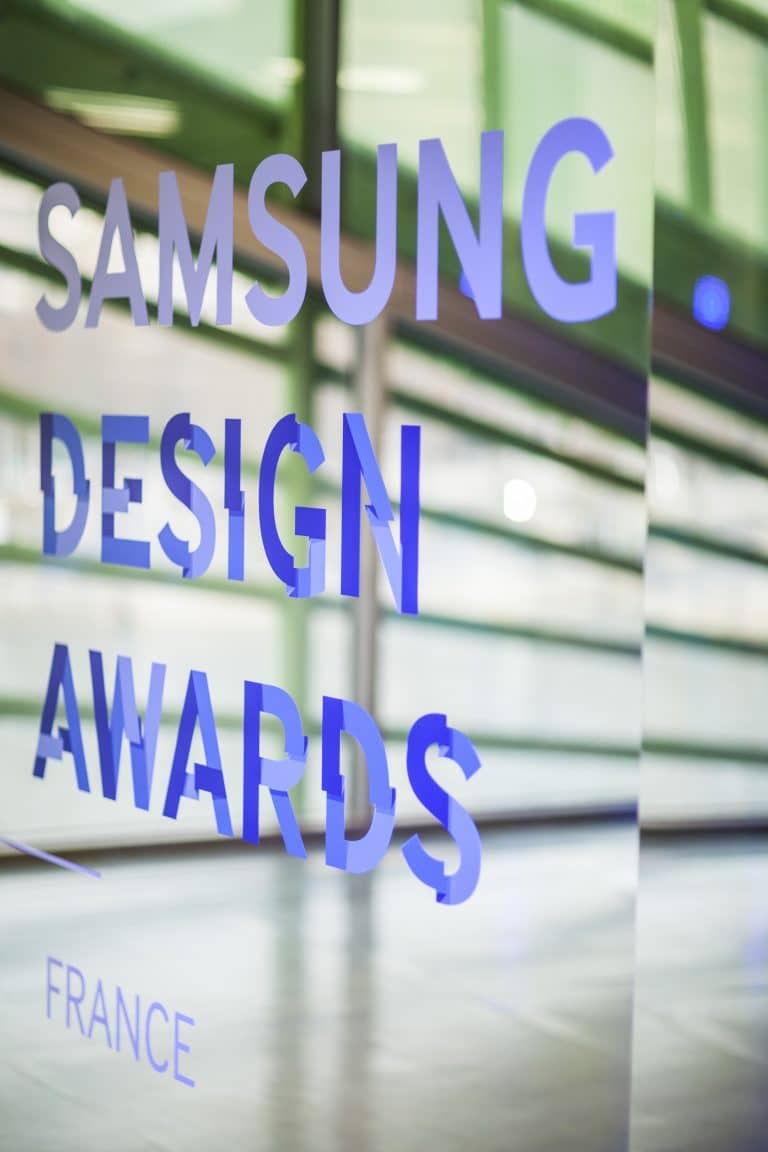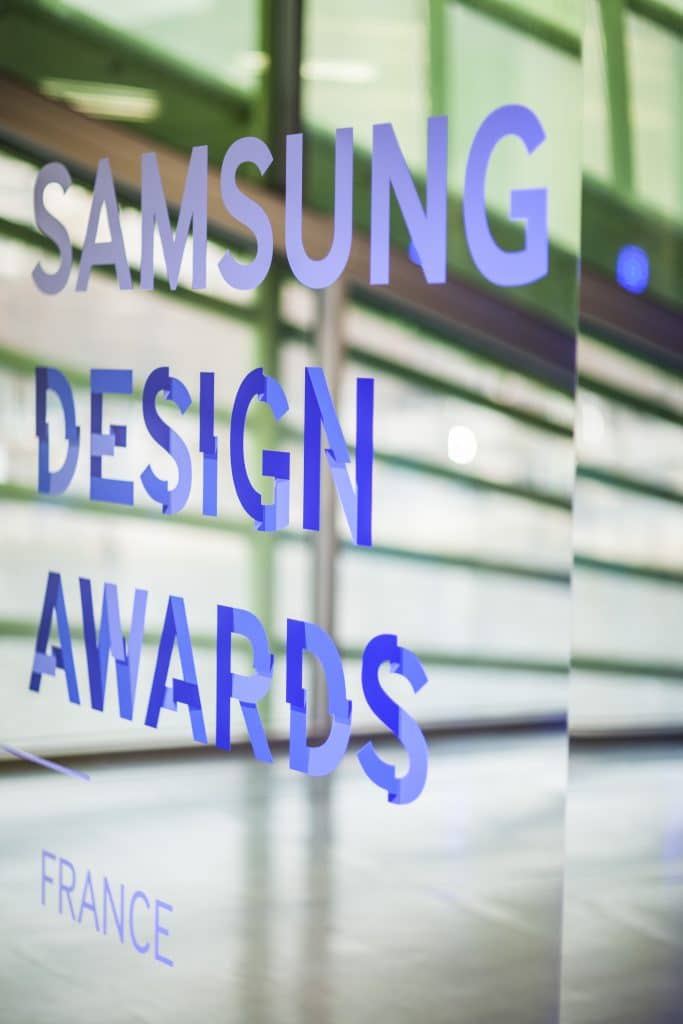 Limits and precautions to take before embarking on Mirror Printing
Point of vigilance: if there are colored mirrors, they are only suitable for black and white printing. Wanting to print color on a colored mirror would be like printing a color pattern on a colored sheet: the color rendering is completely distorted. Better, in this case, to use the silver mirror which allows an infinity of printing variants.
Finally, a small precaution before embarking on the design of the mirror print file: start by imagining what will be reflected in the mirror. If you design a print gradient with black and gray to reflect black, the device may not work. It is better to reflect a light surface in this kind of configuration. In order not to be disappointed by the final rendering, the realization of the printed mirror must therefore take into account the configuration of the part and its environment from the reflection phase.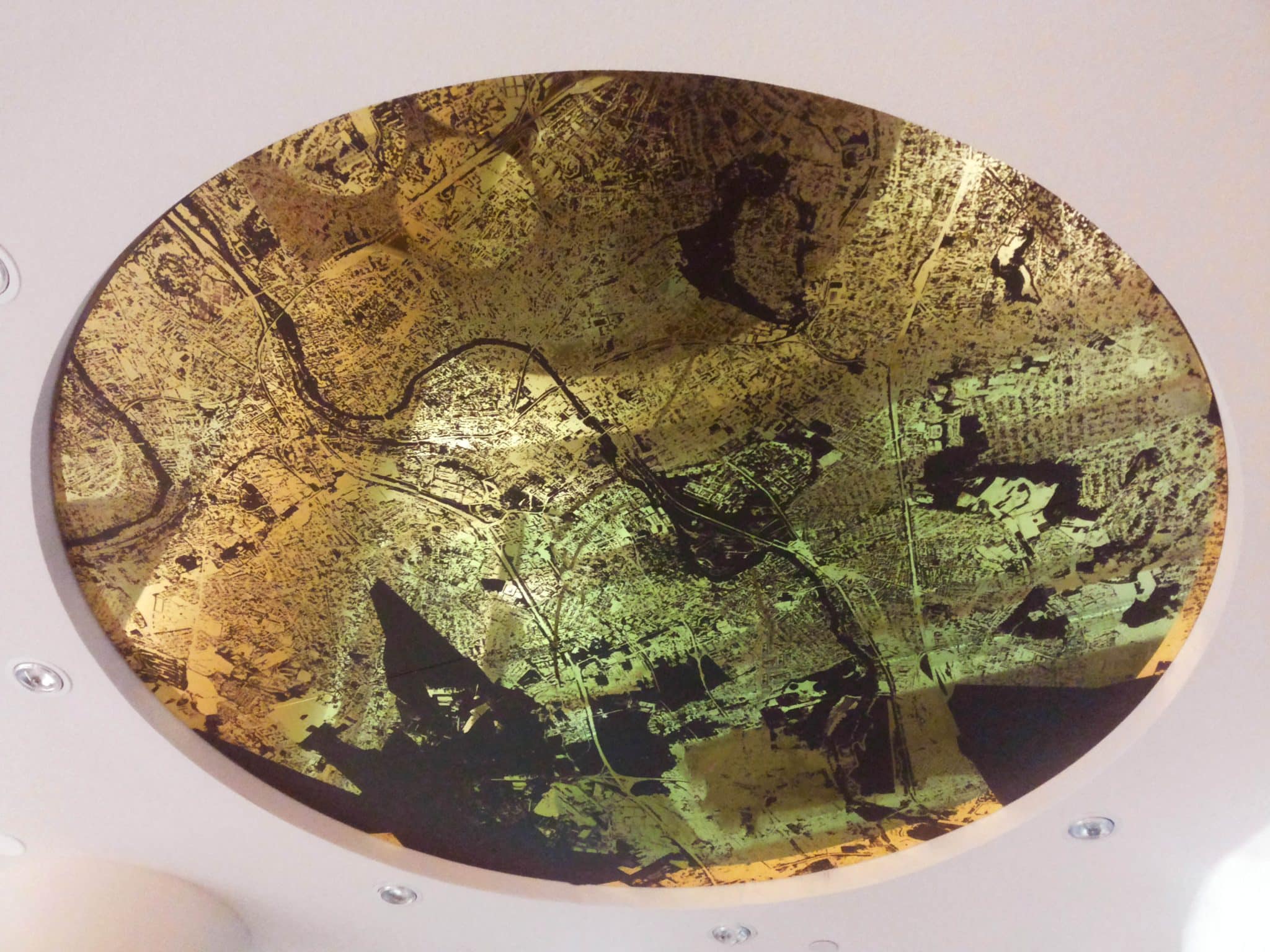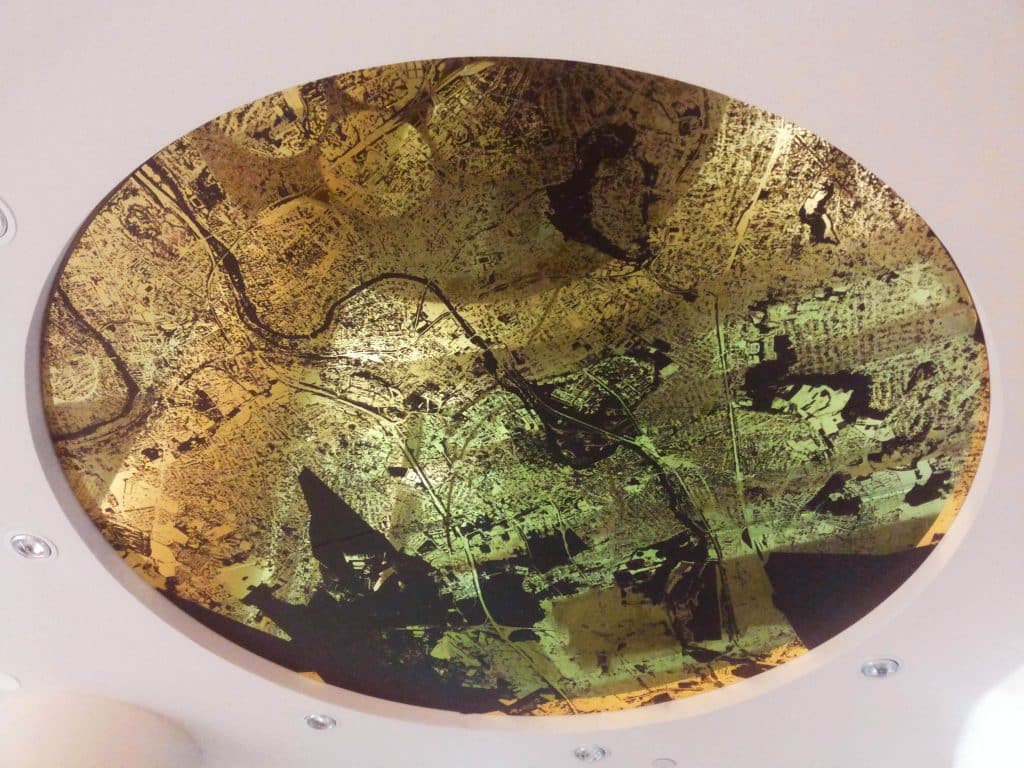 Thanks to printing, the visual effects on mirrors are endless. Aged mirror is one of Like Mirror's signature mirror printing applications, but there are many more. From the use of gradients to the one-way mirror through the use of printed adhesives, there is no shortage of solutions to make an impression during an event or in an exceptional place. To be sure not to miss your print, do not hesitate to call on the Like Mirror teams.